Slushie Away My Friends!
Summer, summer, summer is coming!
And we are all going to look for cold places, drinks and other stuff that can keep our body temperature close to the normal one.
So I am guessing that the new Slushie Maker for Mixed Drinks will become your best friend. No wonder, since it can offer pleasures like no other can (wink-wink).
Just add table salt, crushed or small ice cubes, some sweet liquid to give  it the flavor and you've got yourself a colorful and delicious slushie.
This machine also comes with recipe suggestions, handy drinks holder and a drip tray. And don't worry, because due to the 2 liters capacity, you will be slushing all day long.
Enjoooy!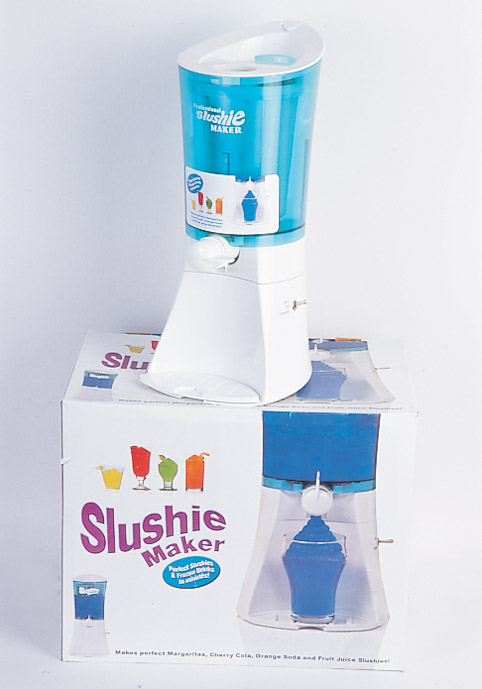 Source: www.kitchencontraptions.com